Y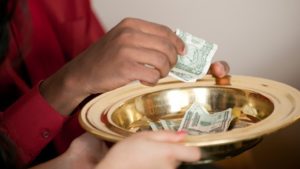 ou can use the button below to make donations to Channing Memorial Church through Paypal.   Pledge payments may also be made at this time.   As is usual with Paypal,  you may pay with your Paypal account or with a credit card.  A processing fee of approximately 3 percent is charged to Channing – please consider sending large payments to the church by check instead. 
Click on the button below to initiate a payment to Channing.  
__________________________________________________________
How online payments work:
Click on the Donate button.   The next screen requests a donation amount, that you select either Paypal or credit card payment.  You can choose to make it a regular monthly payment.
When you select credit  card, the next screen requests your billing address and your credit card information.  In the notes section, please enter whether this is a pledge payment or should be applied to another account.
When you select Paypal, the next screen requests your access credentials.   On the following screen, enter in the notes section whether it is a pledge payment or should be applied to another account.
If you are not a Channing member, we'd appreciate your checking the box to provide us with your mailing address so we can easily contact you for acknowledgments.
Click Donate.
That's it!
If you need assistance,  email treasurer@channingmc.org and let us know what you need.
_______________________________________________________
Payments by check may be sent to:  Channing Memorial Church,  3677 Park Ave., Ellicott City, Md.  21043,  Attention : Treasurer.   Please annotate the Memo field with the reason for payment so the Treasurer knows how to record it in our books.