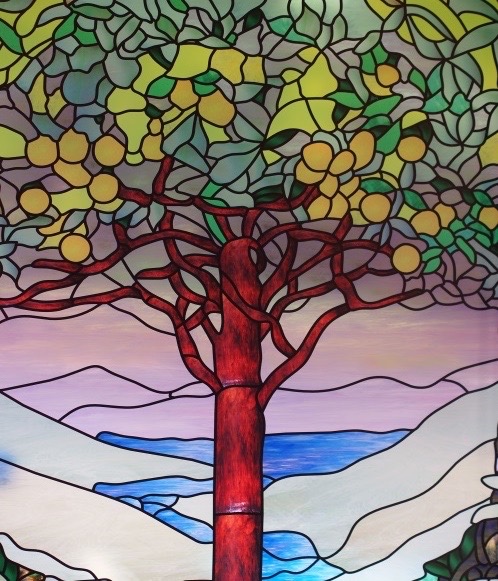 Worship Service is on Sunday 11:00 am – 12:00 pm
. . . we gather here, in this sacred
space, to worship in love,
 and it is good.
Please join us for fellowship and worship.  Our service begins at 11:00 A.M. and usually is 1-hour long.  A typical worship service includes the following:
Music and a call to worship.
Lighting of the chalice – symbol of Unitarian Universalism with spoken words of reflection by Reverend Jane Bennett Smith or a worship associate.
A Story for All Ages, setting a theme understood at different levels by children and adults.
A spoken prayer followed by 5 minutes of silent meditation, during which the congregation is invited to light a candle to honor an event in their lives or to reflect on something that is troubling.
Reverend Jane Smith's, a worship associate's, or a guest speaker's sermon, touching on universal themes of life and truth and their meaning in today's world.  See Recent Sermons.
Stories and scripture from a variety of world religions and traditional hymns, intertwined throughout the service and tying to the sermon's theme.
We close our services with music, a parting blessing and the extinguishing of the chalice flame.
After Worship: We have informal time for chatting with one another, and for enjoying coffee and snacks. Occasionally we gather for "Sundays After"– conversations about the service theme or other matters that are important in the life of the congregation.
Welcome to a community that embraces people of all ages, gender identities and religious backgrounds.  We are real people:  broken and mended, imperfect and growing, questioning and seeking, striving for meaning and purpose.  This is a very special spiritual home, where we offer our children (and adults) the opportunities to explore the wisdom of the world's religions, and remind ourselves how to care for one another.  We want to be a place that makes a difference – for our children, for our individual religious paths, and in our community and the world.
Channing Memorial Church Office
3677 Park Ave
Ellicott City, MD  21043
Office Phone: (410) 203-0474
Sunday Services Held at Epiphany Lutheran Church
9122 Sybert Dr
Ellicott City, MD  21043

Everyone is welcome at Channing Memorial Church.